About Us
About Alaskan Home Health, Inc.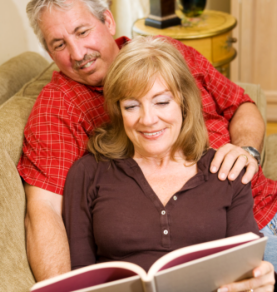 Alaskan Home Health, Inc. is a privately owned home health care agency. Our professionals and dedicated staff members are committed to the success of the company and the quality of care delivered to our patients and their family members.
Pursuant to Title VI of the Civil Rights Act of 1964, Section 504 of the Rehabilitation Act of 1973 and the Age Discrimination Act of 1975, and their implementing regulations, Alaskan Home Health, Inc. does not discriminate in provision of services and employment because of race, sex, national origin, disability or age.
Our services are designed to meet patients and family members needs provided by our professional staff such as Skilled Nursing, Physical Therapy, Occupational Therapy, Speech Language Pathology, Medical Social Work and Certified Home Health Aide. We preserve your right and independence in your own home and care facilities that we serve. A multidisciplinary team will create a personalized plan of care to provide a comprehensive and effective personalized care according to your needs, plan of care and recommendation by your provider.
Billing Procedures
Services provided by Alaskan Home Health, Inc. will be billed to the patients approved insurance company depending on which primary insurance company covers the patient. It is the responsibility of the patient or the patient's representative to disclose true and accurate information to the agency. The agency will obtain all necessary authorizations from the patient's insurance company and physician to determine home health care coverage eligibility. If your insurance does not cover home health services, Alaskan Home Health, Inc. will be happy to formulate a mutually acceptable payment program to meet your needs.
Alaskan Home Health Inc. staff is always here to serve you. If you have any further questions or would like to find out more about how we can help you, please Contact Us.