Services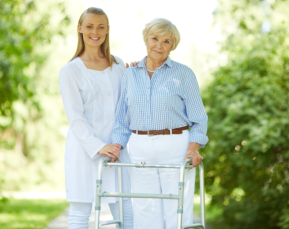 Alaskan Home Health, Inc. provides coordinated and comprehensive home health care services under physician ordered plan of care to home bound individuals in their places of residence. We provide personalized care plans based on your individual needs.
Benefits of Home Health Services:
Contribute to the health and well being of patients and their family
Help restore the patient to health and/or maximum function
Prevent costly and inappropriate admissions to hospitals
Reduce admissions to inpatient facilities
Make possible earlier discharge from the hospital or rehab facility
Improve patient's quality of life
Your Alaskan Home Health, Inc. Team
A brief overview of the duties and functions performed by each of your health care team members. Alaskan Home Health, Inc. provides a coordinated, multi-disciplinary team approach, and comprehensive home health care services that recognize and involves the patient as the primary participant in the plan of care. Alaskan Home Health, Inc. may provide you with any combination of the following services when ordered by your physician:
Skilled Nurse: Registered Nurse (RN) and Licensed Practical Nurse (LPN) provides skilled nursing that can include treatment, injections, wound care, IV fluids, antibiotic therapy and family and patient health teaching and counseling. Performs comprehensive body assessment and recognizes reportable conditions to MD.
Certified Home Health Aide (CHHA): Assists patient with meal preparation, personal care and hygiene, ambulation and exercises under professional supervision. They can provide a wide variety of personal care services to help with recuperative and rehabilitative processes.
Physical Therapist: Provides rehabilitation treatment to restore maximum level of physical capabilities such as muscle strengthening, assisting and educating patient to walk better, prevent falls, provide home safety and caregiver education, teach proper use of Durable Medical Equipment and assistive devices, and use treatments to help manage and control pain.
Occupational Therapist: Assists patient with developing activities and facilitate maximum self-care and independence within the patient's physical limitations. Assist patient/caregiver with practical skills of everyday living and assess the need for adaptive equipment.
Speech Therapist: Assists patient with speech/language disorder, which may have been impaired following illness or accident. Assist patient with communication techniques and/or devices as well as problems with cognition and swallowing.
Medical Social Worker: Assists patient and their families to cope with personal and emotional impact of illness or disability. Will also help to locate financial recourse and community assistance such as home meal delivery or support groups.
Durable Medical Equipment (DME) Acquisition: Alaskan Home Health, Inc.'s multi-disciplinary team is able to assess and make arrangement for obtaining medically necessary equipment as prescribed by the physician, such as hospital beds, wheelchairs, commodes, shower chairs, canes, tube feeding equipment, oxygen, suction machines, etc., that are available under the patient's insurance plan, and may arrange for the delivery of such DME to patient's house.
Pharmacy Coordination of Care: Skilled nursing is able to coordinate the pharmaceutical needs of the patient such as I.V. therapy, injectable medications, diabetic supplies, etc.
Laboratory Work: Skilled nursing is able to coordinate laboratory work ordered by the patient's physician.
Interpretive Services: Alaskan Home Health, Inc. shall provide interpreter service for any current patient with impairments in communication, e.g. deaf, hearing or speech impaired, or Limited English Proficiency (LEP) patients through the Language Line Services.